A signed setlist for Electronic.

Says photographer Kevin Cummins;

"Electronic opened for Depeche Mode at Dodger Stadium Los Angeles. It was Electronic's first ever live show."
ARTEFACT ADDED BEFORE 06.06.2007 BY
kifs (140)
COMMENTS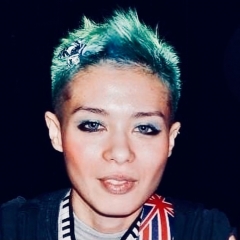 Nice! Yep, right here in LA they played their first show, it's probably our most epic concert of Los Angeles...considering the lineup - but where is Reality? It was played...but as an instrumental only since Bernard hadn't yet wrote lyrics. Was it under a working title? I feel like it probably was what they are calling "Intro" there since i believe it was played first! One of my fav Electronic tunes, with Getting Away with It, And A patience of a Saint, to me Reality was their most catchy synth song!
COMMENT ADDED 28.03.2014
If you'd like to leave a comment, please
LOG IN