Shortly after Granada took over The Millionaire it closed for a refit.
This picture is from the reopening night (I can remember because Roger the manager gave us a big handful of cash each to go out and buy clothes!)

John Barry, Julie and Andy Mac.
ARTEFACT ADDED ON 26.05.2014 BY
Andy Mac (21)
COMMENTS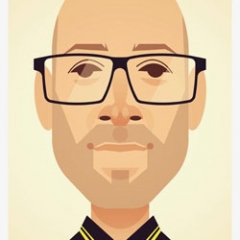 Hi Andy. Great photos. If you get the chance we'd love it if you could write a longer piece about the Millionaires Club. I know virtually nothing about it...
COMMENT ADDED 27.05.2014

I wrote a piece ages ago, if you click on "Millionaire club" then "profile", it's all there ;)
COMMENT ADDED 28.05.2014

Sent in by Andy Mac:
The Millionaire Club (known to most simply as "The Millionaire") was opened in the 70s by Peter Stringfellow to appeal to Manchester's up-market crowd.

In 1980 it was taken over by Granada and given an extensive refit.

DJs during the time I worked there were – myself (Andy Mac), John Barry, and our lovely DJ/lighting girl, Julie.

The manager was Roger Peters, with assistants Ross and Stewart (who went on to run Isadora's).

The club continued to build on its up-market reputation, and regularly attracted local celebrities and business people.

Piccadilly Radio presenters often made guest appearances, regulars being Dave Ward and Gary Davies.

During the early part of the night live music would feature, with local solo musicians entertaining the early arrivals and diners. Two names I remember are Geoff Libby and Christine Collister (who has since gone on to be very well respected on the Folk/Blues/Jazz circuit).

As the club was tucked away down a side street near Piccadilly Gardens, parking was a nightmare, and we had a car jockey called Paul who got to drive Ferraris, Rolls Royces and Porsches (etc) round Manchester city centre looking for spaces.

The music at The Millionaire was very pop/disco oriented, with a good amount of "Hi NRG" and Electro thrown in.

Although upmarket, the atmosphere was never snobbish and we had a great crowd of regulars.
COMMENT ADDED 04.06.2014

Hi Andy, great site, bringing back some memories, love the photos. I remember the halloween pic & the glass eye being glued onto my face while my real eye was covered with make up, if i remember correctly the doormen carried me in at midnight in a coffin which was bloody scary, lol. It was a great club, there has been nothing in Manchester like it since. I have a few photos which I must dig out & post. Keep it up.
COMMENT ADDED 30.12.2014
If you'd like to leave a comment, please
LOG IN