What is...
The Lapsed Clubber Audio Map?
The Lapsed Clubber Audio Map is a place for members of
Greater Manchester's original rave community
to preserve and
share their spoken word memories
of clubbing and its culture during the 'first decade' of rave, 1985-1995.
Our interface allows you to
record your voice
directly into your desktop computer or laptop and
pin 60-second sound clips onto a map of Greater Manchester
at the exact spots where the events you are describing originally happened. You can also use some software compatible smart phones to do this.
If you prefer, you can leave your memory as written text.
For this project we are
only collecting memories associated with rave culture
i.e. electronic dance music and clubbing within
the ten boroughs of Greater Manchester
between
1985-1995
. To learn about or share artefacts relating to other eras and music scenes, please visit our
main website
.
We would like as many people as possible to contribute memories, so the map will grow into a beautiful repository documenting the social history of rave in Greater Manchester.
IMPORTANT NOTICEThis website is an experimental and evolving piece of work based on fusing third party protocols such as Google Maps and Web RTC. The latter, which is new open source software that allows you to record via browsers, is not currently FULLY compatible with iPhones, iPads and Safari. For the best experience, we recommend using a desktop or laptop computer running Chrome or Opera.
Latest Memories
380 memories on the map so far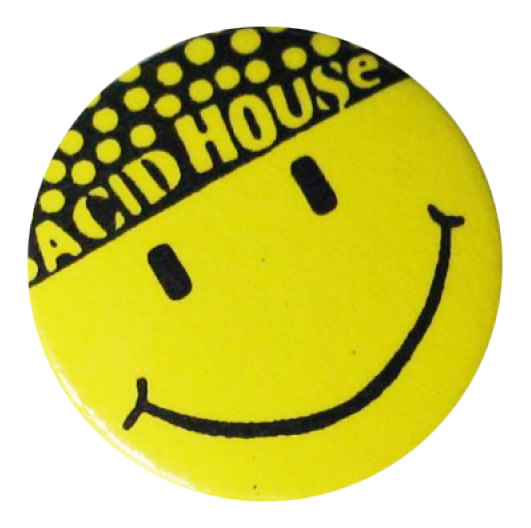 How to...
share your memories
First of all you might want to have a think about some of your favourite memories of raving in Greater Manchester.
Here are some ideas to get you started:
Funniest thing you ever saw in a club
First time you came up on the dancefloor
Favourite person you ever met at a rave
Best-dressed person you ever saw in a club
Best song you ever heard played at a party
Life-changing events
Each memory needs to be pinned to a place on our map.
The maximum duration of a single memory is 60 seconds!
The place could be a club, a festival site, someone's home, a recording studio, etc. Don't worry if your venue has been demolished – you will just pin it approximately where it used to be.
Next you will need to create an account. This helps us stop spam on the map, but your memory will be anonymous.
Hit the map. You might want to click 'find me' just to help you orientate yourself.
To use this feature your location services on your device will need to be switched on. Learn more about his here:
Next click 'Add A Place'. Give your place a name i.e. The Hacienda and then move your pin to the exact location you want to drop it. Click save.
Then, click your pin to bring up our recording facility. First give your memory a good title to catch people's eyes.
Then choose a category for your memory. You can choose as many as you like i.e. 'drugs' 'music' 'politics'.
Next click 'record'. You have a maximum of 60 seconds to share your memory! You can listen back using the play button and record it again if you are not happy.
***We think it's fun to leave memories with a group of mates!***
How do I listen to memories?
To listen to memories simply browse the pins of the map. When you click a pin, the memories associated with it will appear for you to play in venue heading box.
You can also use the category filters to find memories that are of particular interest to you.
Do
Try and pin your memory as accurately as possible to the map
Give your memory an eye-catching title
Do select relevant categories for your memory
Encourage your friends to join in
Tell us your story in 60-seconds. Brevity is the soul of wit!
Stay on topic: Rave culture in Greater Manchester
Share on social media
Don't
Worry about getting a perfect recording – it's supposed to be fun
Leave memories that do not relate to Greater Manchester, 1985-1995
Leave memories about indie clubs, stick to rave culture!
Be rude or libellous about other people
Fib