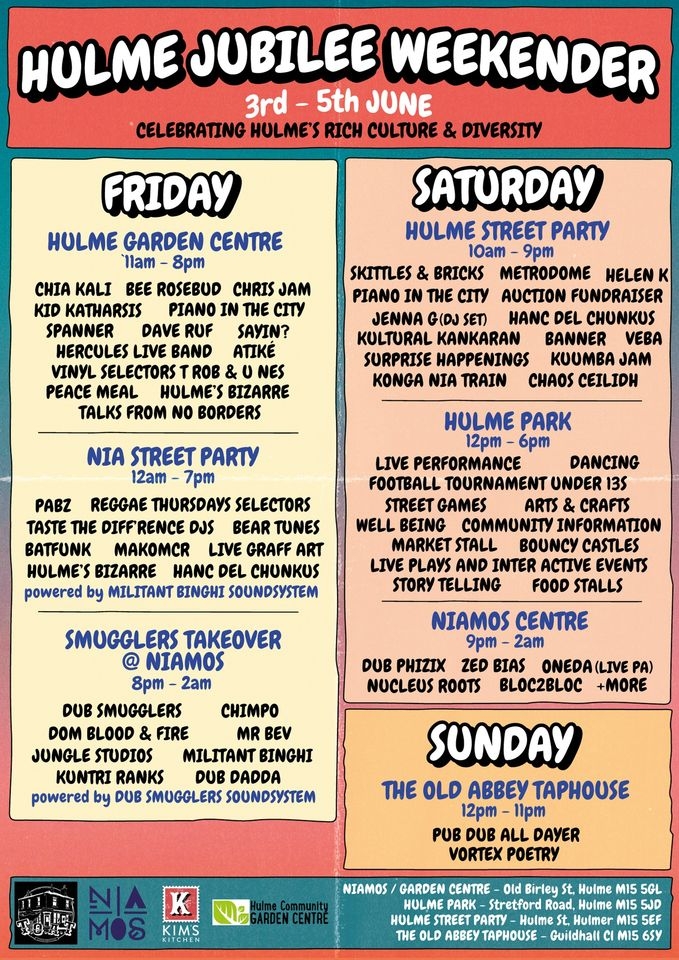 26th May 2022
Hulme Jubilee Weekender - A fun filled Celebration of Our Culture & Diversity
A Two Day Celebration of Hulme History and its Rich Cultural Diversity is taking place from Thursday 3rd to Saturday 5th June.

Entertainment will be spread across some of Hulme's most beautiful spaces including the Park, NIAMOS Centre and the Garden Centre as well as outdoor entertainment on Hulme St and Warwick St.

Expect to see some of Manchester's very best talent performing in the coolest spots across Hulme
Also plenty of Activities for the Kids, Food Stalls, Live Art, Performances, Talks and Workshops and More!!!

Big Love to all Involved!!

Come Join Us for a weekend of Fun!!!