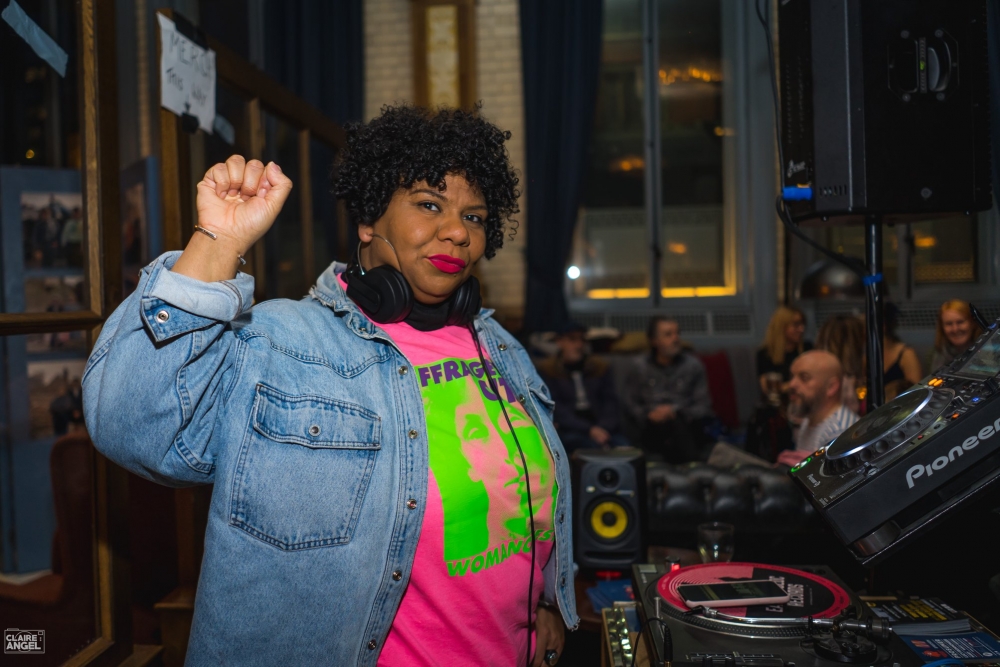 17th March 2020
Suffragette City raised £5300 for local women's charities
Need some good news in your life? Have this!
WE RAISED A MASSIVE £5300 for women's charities at Suffragette City 2020!
Thank you so much to everyone who bought a t-shirt, a ticket, made a donation, deejayed, volunteered and supported this incredible life-affirming event. Our hearts are full of love for you all.
The money will be split four ways between:
who will each be receiving £1325 to support their work with women and girls.
Thanks to all at The Refuge, The Social Service, Appliqué Apparel and to Stan Chow for our design!
WE MISS YOU ALL!
Photo of Mix-Stress by Claire Angel.